New! Introducing 100% natural anti-aging skin care ingredient PENTADECYL🄬-2022.10.1.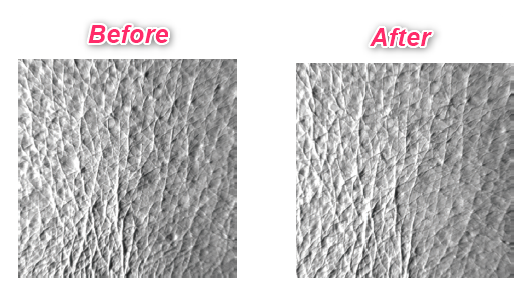 We are thrilled to introduce PENTADECYL🄬, a patented, wrinkle-improving ingredient for skincare products.
For those searching for great an anti-aging active ingredient, this is the great solution.
Formulating only 0.001% of PENTADECYL🄬 helps skin to achieve deep moisturizing, skin elasticity and flexibility and is 100% natural.

New! Introducing a sustainable raw material for haircare products, AngelRing🄬-2022.10.1.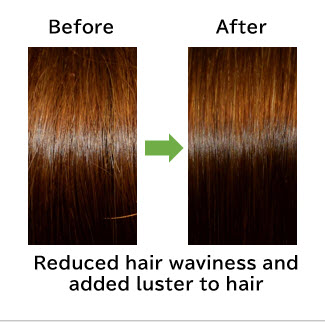 What is AngelRing🄬? It is a quasi-drug seaweed extract obtained from Funori in Japan. Funori is a seaweed that has been used since ancient times to condition hair, making it easier to comb through, reducing tangles, adding shine, and retaining moisture in the hair.
AngelRing🄬 is 100% natural and comes from ocean. It's a great solution for those who are searching for a sustainable raw material for haircare products.

We exhibited at "The Greener Manufacturing Show North America 2022".-2022.6.8.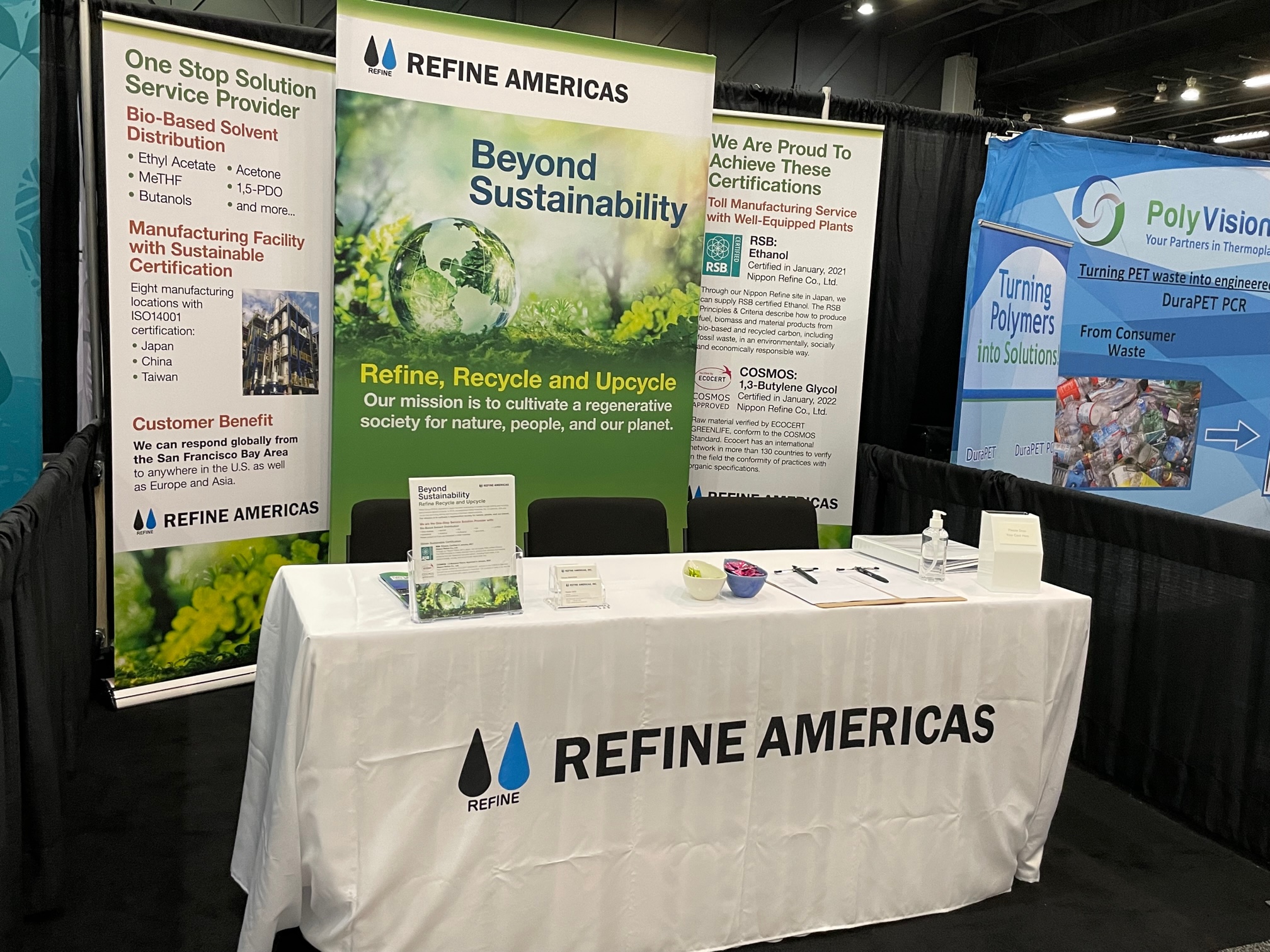 With a mission to cultivate a regenerative society for nature, people, and our planet, we were pleased to introduce our bio-solvents at the Greener Manufacturing expo in Atlanta.
The show is designed to help sustainability-minded companies find new partners and join forces with each other to reduce their impact on global climate change by showcasing their latest technologies and solutions to each other.
Sales activity started -2020.2.1.
Refine Americas, Inc. launched sales activities in February, 2020.

The physical office of Refine Americas, Inc. was established in San Jose, California.-2019.7.26.
Refine Holdings Co., Ltd. has established Refine Americas, Inc., the 100% subsidiary, in order to expand the utilization of renewable resources, to promote the utilization of bio-based solvent, to globally deploy recycling activities, and to contribute to a sustainable society.